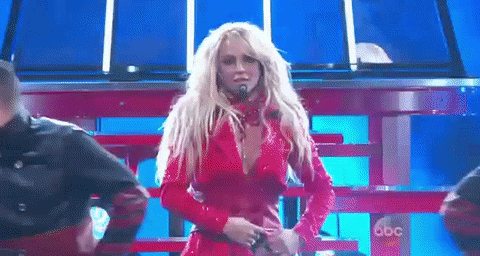 Sorry for my absence, I have been really busy. By that I mean I got Netflix, Neon and Lightbox, ate a lot of food and have all of these extra curricular activities like 'dog agility', 'pilates' and 'belly dancing. I'm so sorry  that it's been six months since I've posted. I…just…struggle with the concept of asking people to read what I write, when I get around to writing it. This draft has just been loitering for the last six months like a frequent flier on Tinder (like Geoff – ladies in Wellington, if ya feel me).
The options were very limited, but I was determined/slightly desperate with five final dates to go before I put it to bed (with every single Tinder date in it  – boom). Before I rustled up my date with the Paraplegic Philosophical Sailor, I also hustled this country boy in Mount Maunganui for a back to back date, something I had not undertaken since  Date #12 and #13. Unless I planned to make various stops in Putararu, Levin or Foxton the following day, I would be unable to date on the drive back down to Wellington.
Date #25 had a big bushy ginger beard and he seemed like a genuinely nice guy. On Tinder, he wrote in perfect English, was pleasant and didn't ask me to have sex with him within two minutes. Naturally he surpassed all expectations. He also reminded me of Lionel off Shortland Street, or Sparky off Outrageous Fortune, with his impressive ginger beard that covered almost half his face.
During my date with the philosophical sailor, I was desperately not trying to be rude and text another guy during our time together – an all-time low. I made an excuse that I was off to meet some friends (given I know no one in the area who isn't a blood relation) before driving to my next date. It was impossible to be organised so I drip-fed short messages to him during the date with the sailor before inundating him afterwards insisting that I'll pick him up in 15 minutes and drop him off later. In hindsight, I must have seemed like a massive creep and he should never have agreed to meet me.
He was at his house with his flatmates, having drinks on a Saturday night when I picked him up. This was the second time I had arranged for a guy to meet me whilst I was sitting in the driver's seat of my Holden Barina.
I am really uneducated when it comes to dating in Mount Maunganui so was unsure how I felt about Date #25's choice of attire to go to a cocktail bar: a brown Grandpa jersey that was well-loved and pants that weren't from Area 51. He had the hipster beard to go with his authentic hipster outfit but as opposed to hipsters in Wellington with their beard-oil and Ralph Lauren Polo to mask the smell of their damp flat in Aro Valley, this guy smelt like cooking and homeliness (not to be confused with homelessness).
Date #25 was genuine, seemed a little introverted and suspicious of my intermittent Tindering. I talked incredibly fast,  explained my challenge and zoomed to get to the 'town' area of the Mount from his residence (which took like 3 and half minutes going 50km an hour… provinces!). I parallel parked the Barina like a boss before my Date suggested we go to the only date-like place in the Mount that didn't have a Hamilton bar vibe.
We ended up at this place called Vaudeville. If you're ever in the area – I would recommend it. I had a great drink and they had some swagger Jazz music. This is where the non-existent hipsters of Tauranga would go, if they had any in the first place. On that note, I hope they haven't gone out of business…
Because I am a strong independent woman, I paid for the drinks. It was clear this date was a one-time thing and I'm not one to lead any one on*. Date #25 nice to a fault, which led to very little material for this blog. My favourite thing he said about himself, was that he was ugly underneath the beard. I wanted to reassure him that I'm sure he looked great underneath all that stubble, but all I could do was remember Lionel from Shortland Street.
After about 20 minutes of conversation I found out what people in provincial areas (read: not a city) do for a living (he works for a Greenhouse company doing technical stuff that my basic bitch mind could not comprehend) and what people in provincial areas do on weekends – they go to one pub and spend all night there. Date #25 was super nice and invited me to meet his entire Facebook friend list at said one pub and I hung around for an extra five minutes with them to be polite but ultimately felt like it wasn't a good use of my time given I had to drive down to Wellington the next day.
Date #25 gave me a bushy peck on the cheek and a hug with his grandpa jersey before I went home to google whether Tauranga was an actual city.
* lies